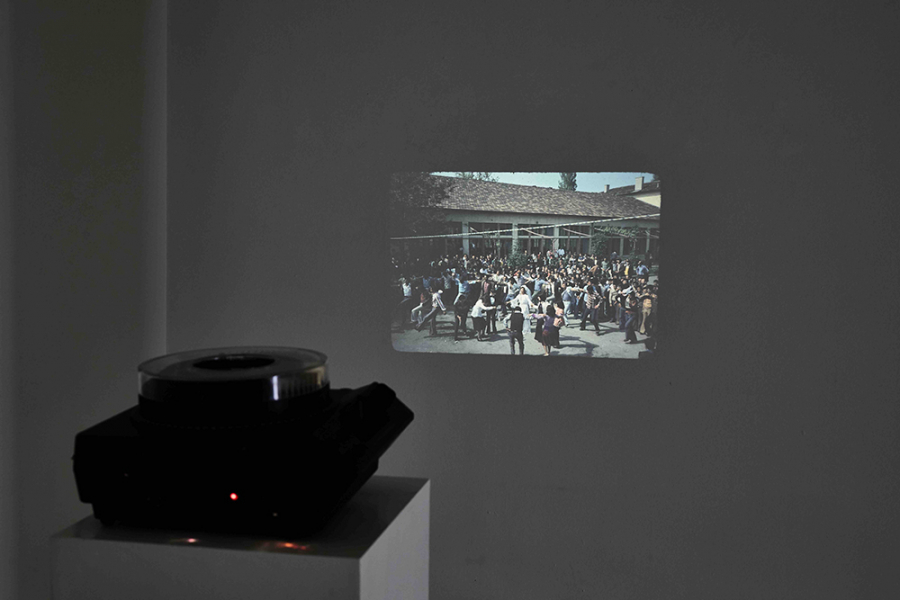 [EN]
Strike and Wedding, 80 found slide, 35 mm, colour and wall text, 16 min., 2019.
A film of textile worker women that were member of Tekstil-İş industrial union line and series of found slides from garbage witnessing 1970s workers' strikes, hunger strikes, labor spaces, cooperative experiences and a wedding during a strike that were shot by a photography collective
[TUR]
Grev ve Düğün, 80 buluntu slayt, 35 mm, renkli ve bir metin, 16', 2019.
Kadın emeğine dayalı bir sendikaya bağlı Tekstil İş kolunda çalışan emekçi kadınlardan oluşan bir film ve fotoğraf kollektifinin görüntülediği 1970'lerin grevleri, açlık grevleri, emek mekanları, kooperatif deneyimlerine, grev alanında yapılan bir düğüne tanıklık eden çöplerden çıkmış bir dizi buluntu dia pozitifi.